Business Case: How to Sell Sustainability as a Key Measure of Business Success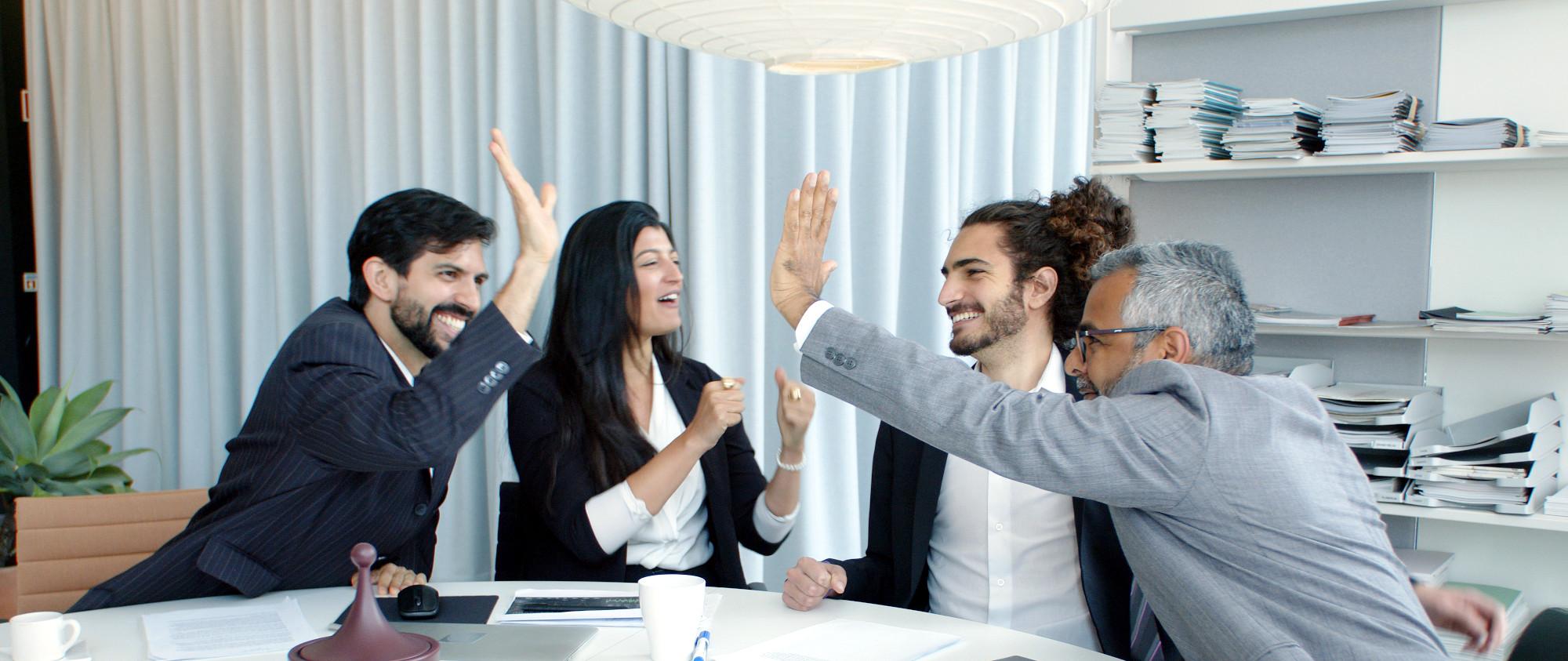 July 18, 2022
Sustainable Brands: 2022 Brand-led Culture Change
When companies make bold commitments to sustainability, we all win. Here, we share lessons learned and ongoing challenges from three very different corporate sustainability journeys — to show others on the front lines that they are not alone.
When it comes to making a business case for sustainability, where do you start? How do you get management on board? Investors? Fellow employees? Customers? And where do you go from there?
At Vanguard Renewables, a US leader in the organic waste-to-renewable energy space, we hear these questions all the time. We recently hosted a roundtable discussion where I served as moderator and was joined by three seasoned sustainability managers who shared their insights into effecting change from the inside out, and mapping the sustainability journey for different business brands:
Sara Burnett

— VP of Food Beliefs, Sustainability and PR at

Panera Bread, which has roughly 2,100 bakery cafes across the US and

Canada
Niki King

—

Head of Sustainability

at

Unilever

North America

— part of the consumer goods powerhouse with over 400 brands, from

Dove

to

Hellmann's

and

Ben & Jerry's. Formerly worked at

Novo Nordisk

and

Campbell Soup.
Kevin Hagen

— VP of Environment, Social & Governance (ESG) Strategy at

Iron Mountain

— a leader in document, data and asset storage and management with more than 1,450 facilities in over 60 countries, and over 25,000 employees.
What advice would they give to others working on sustainability issues at companies big and small? Check out their top tips here, then watch the full video from Sustainable Brands' Brand-Led Culture Change event.
1. Tap into company core beliefs
When Burnett approaches Panera leadership with her latest sustainability objectives, she goes armed with data and tactical plans. But first, she takes a step back and reminds them of the company's values and mission. At Panera, they care about their food, their customers, their associates and their community. By using those touchpoints as ways to discuss the part that sustainability can play in meeting the company's multi-faceted mission, you are more likely to successfully engage management in the deeper, more tactical conversations.
2. Show them the metrics
At some point, business discussions about sustainability must move beyond emotional conversations about people and the planet to sophisticated metrics that can be measured in the spreadsheets that hold the most weight with management, shareholders and investors. So, Hagen advises, frame it in a way that the money-minded will appreciate. Carbon accounting, for instance, can provide insight into a company's reliance on fossil fuels and its high degree of price volatility, the feed of raw materials to the business, etc. Rather than just paying the electric bill, a carbon analysis can open eyes to parts of the business they hadn't previously considered, he said.
The incorporation of sustainability into SEC disclosures means that "a whole lot of people in our company are talking about sustainability in a whole new way," Hagen adds. That can be a good and a bad thing. It can make leadership more likely to invest in sustainability initiatives; but it could also make them hesitant to set ambitious goals that they might not reach.
3. Rethink ROI
Finances don't necessarily have to be the most compelling factor in ROI. Think outside the box when pitching a new sustainability initiative, Burnett advises. How might it impact long-term brand value or relevance? Or customer loyalty? She also noted that you need to identify your "allies and advocates" to redefine what traditional ROI looks like. For her, it is not necessarily financial — it's also who can help you: There may be five other benefits to any particular project that can lead to attaining long-term goals. When making a case for compostable packaging, for instance, Burnett teamed up with her culinary associates to argue that it enhanced the food's presentation and visual appeal.
4. Employ the employee factor
Don't underestimate the power of your employees in nearly every aspect of a brand's journey. When drafting your sustainability strategy and implementation plan, be sure to include the person who sources products as well as the supply chain director. To successfully implement any sustainability strategy, you must have a sustainability culture that pervades the entire company, from C-suite to factory floor, King notes. When employees have a shared belief in the cause, they are empowered to help the company achieve its objectives. And "consider further incentivizing by rewarding employees who innovate and help reach sustainability goals," she adds.
Another ally on your sustainability journey should be HR, King says. Increasingly, people want their work to make a difference. A company committed to sustainability can be extremely attractive to jobseekers. And arming current employees with additional skills and competencies tied to sustainability can help them accelerate their careers, keep them in the company and contribute to the business's bottom line, Hagen adds. Nearly every job is impacted by sustainability; those in procurement now have to consider life cycle assessment and supply chain resilience, for instance; while finance directors chase green bonds and facilities managers pursue LEED certification to enhance company assets. The interdisciplinary nature of sustainability also means that competencies such as systems thinking and collaborative leadership will become more valuable.
5. Go big — and don't be afraid to fail
The final big piece of advice that all panelists agreed upon: "Go big" — with your goals, with your scope, and with your reach.
Be ambitious with your sustainability goals and be brave in sharing them with the public. Don't be afraid to fail. As long as you are transparent in what you have tried and how you plan to go forward, most people will respect that. And your failures may still achieve more than others' successes, depending on how high you have set the bar.
Go big with your scope by involving every employee and stakeholder; and go big with your reach by involving others outside your company — including competitors. Educate, advocate and collaborate, King advises. At Unilever, employees can learn about every aspect of the company's sustainability program, from its use of plastics to its top-level commitments. And the company has used its prominence in the field to convene other organizations to make a difference. One shouldn't be afraid to work with other companies and NGOs towards common goals, and to learn from each other.
Final thoughts
At Vanguard Renewables, we work with sustainability folks who are fighting the good fight internally and externally to make the sustainable [but often more expensive] choices on what to do with their process waste, packaged waste, and how to lower their company's carbon footprint. Vanguard recycles that inedible waste along with cow manure to create renewable energy at our Farm Powered® anaerobic digesters. There are multiple barriers to always making the sustainable choice, including entrenched culture. We see the struggles from the outside.
However, when companies make bold commitments to sustainability, we all win; and being able to share three very different sustainability journeys is a powerful way to show others on the front lines that they are not alone.
We are on the front lines, too; Vanguard's goal is to expand our anaerobic digestion projects across the US to mitigate on-farm and food and beverage waste emissions. Our "goal" may look different from Iron Mountain's, Panera Bread's or Unilever's; but we are each working towards mitigating the climate crisis in our own ways. The sustainability journey is sometimes fraught with pitfalls — and as Burnett so eloquently states, "It often feels like you're climbing a mountain and never actually reach the top" — but we keep going, because the future of our planet is on the line.