Danone North America Joins National Movement to Turn Food Waste into Renewable Energy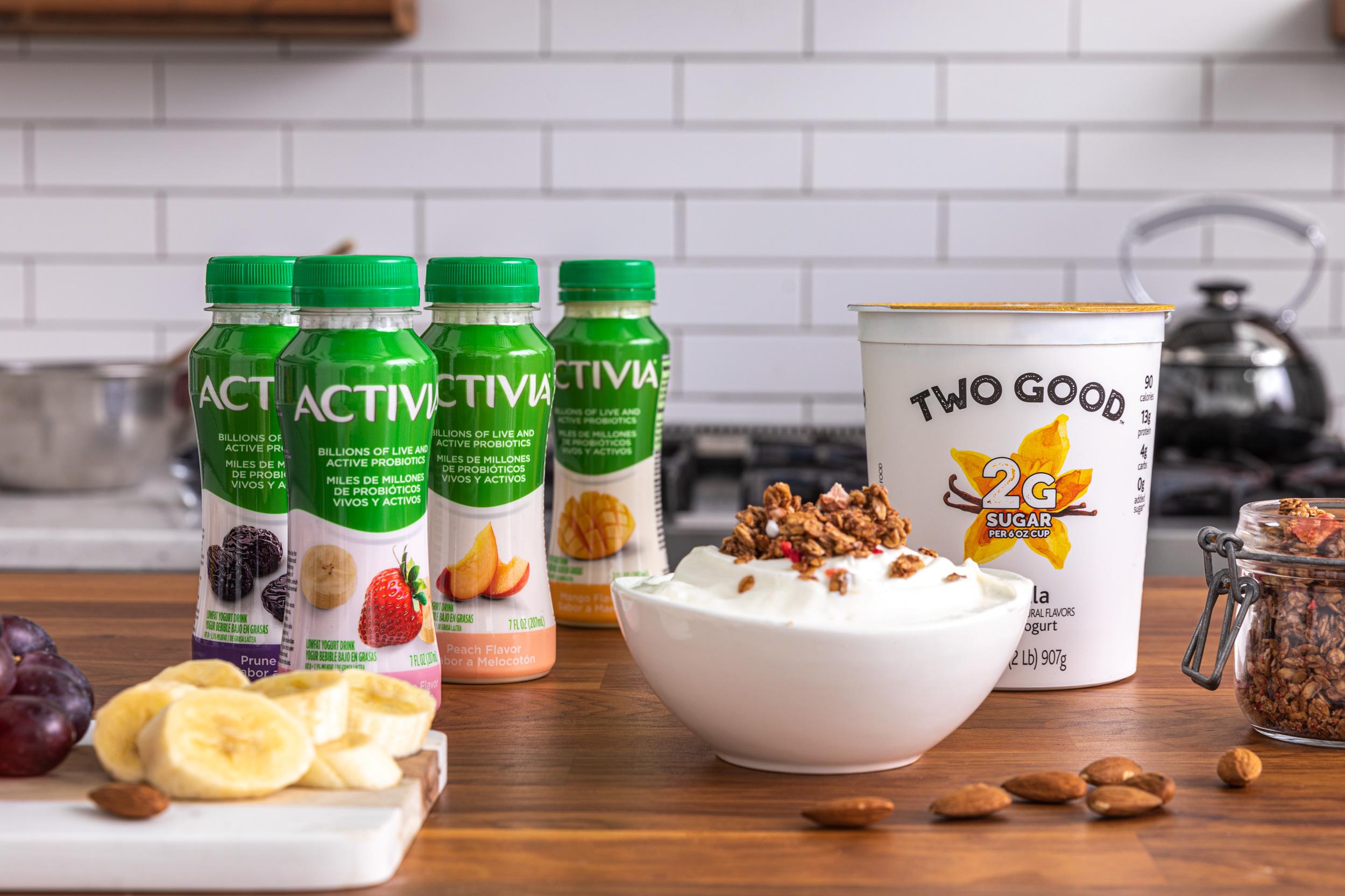 September 06, 2023
Boston, MA
Danone North America is the latest company to join the Farm Powered Strategic Alliance founded by Vanguard Renewables, Unilever, Starbucks, and Dairy Farmers of America
Vanguard Renewables®, a leading developer of renewable energy projects, is thrilled to announce that Danone North America, a global food and beverage company, has joined the Farm Powered Strategic Alliance. This collaborative movement aims to revolutionize food waste recycling and expand renewable energy production across America. Founded in 2020 by Vanguard Renewables, Unilever, Starbucks, and Dairy Farmers of America, the Alliance has now grown to include 17 industry leaders from various sectors.
The addition of Danone to the Farm Powered Strategic Alliance marks a significant milestone in the pursuit of sustainable solutions for food waste and renewable energy. With a shared commitment to environmental stewardship, the Alliance members are pooling their expertise to drive positive change across industries.
Vanguard Renewables partners with food and beverage manufacturers to recycle their inedible food waste via Farm Powered® anaerobic digestion, which converts organic waste into renewable natural gas (RNG). This RNG is then used to generate electricity, heat, and transportation fuel, reducing reliance on fossil fuels and mitigating greenhouse gas emissions. By diverting food waste from landfills and transforming it into clean energy, Vanguard Renewables is making a significant impact on the environment while also creating economic opportunities for farmers and local communities.
The Farm Powered Strategic Alliance is committed to driving systemic change by promoting sustainable waste reduction and repurposing practices, expanding the supply of renewable natural gas, and supporting generational dairy farmers across America. With Danone's membership, the Alliance gains a valuable partner with extensive experience in sustainable agriculture and a global presence.
As the Alliance continues to expand its membership, it strengthens its collective impact and paves the way for a more sustainable future. Together, these members are setting a new standard for environmental responsibility and demonstrating the power of collaboration in driving positive change.

For more information about the Farm Powered Strategic Alliance and its members, please visit https://bit.ly/FPSA23.
About Danone North America:
Danone North America is a leading global food and beverage company operating in three health-focused, fast-growing and on-trend categories: Essential Dairy & Plant-Based products, Waters and Specialized Nutrition. With a long-standing mission of bringing health through food to as many people as possible, Danone aims to inspire healthier and more sustainable eating and drinking practices while committing to achieve measurable nutritional, social, societal and environment impact. Danone has defined its Renew strategy to restore growth, competitiveness, and value creation for the long-term. With 100,000 employees, and products sold in over 120 markets, Danone generated €27.7 billion in sales in 2022. Danone's portfolio includes leading international brands (Actimel, Activia, Alpro, Aptamil, Danette, Danio, Danonino, evian, Nutricia, Nutrilon, Volvic, among others) as well as strong local and regional brands (including Aqua, Blédina, Bonafont, Cow & Gate, Mizone, Oikos and Silk). Listed on Euronext Paris and present on the OTCQX market via an ADR (American Depositary Receipt) program, Danone is a component stock of leading sustainability indexes including the ones managed by Vigeo Eiris and Sustainalytics, as well as the Ethibel Sustainability Index, the MSCI ESG Indexes, the FTSE4Good Index Series, Bloomberg Gender Equality Index, and the Access to Nutrition Index. By 2025, Danone aims to become one of the first multinational companies to obtain global B Corp™ certification. Learn more at www.danone.com.
About Vanguard Renewables
Vanguard Renewables, based in Weston, Massachusetts, is a national leader in developing food and dairy waste-to-renewable energy projects. The Company owns and operates on-farm anaerobic digester facilities in the northeast and currently operates manure-only digesters in the south and west for Dominion Energy. Vanguard Renewables plans to expand nationwide to more than 150 anaerobic digestion facilities by 2026. Vanguard Renewables is committed to advancing decarbonization by reducing greenhouse gas emissions from farms and food waste, generating renewable energy, and supporting regenerative agriculture on partner farms via Farm Powered® anaerobic digestion. Vanguard Renewables is a portfolio company of BlackRock Real Assets.