Vanguard Renewables Announces Massachusetts-based Costa Fruit & Produce Joins the Farm Powered Strategic Alliance's Northeast Regional Chapter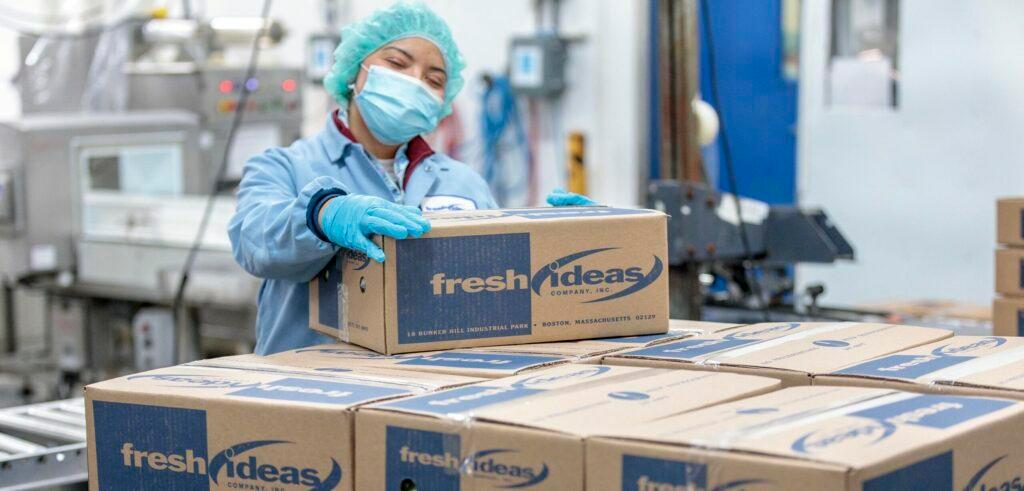 October 31, 2023
Boston, MA
Vanguard Renewables Announces Massachusetts-based Costa Fruit & Produce Joins the Farm Powered Strategic Alliance's Northeast Regional Chapter
Costa Fruit & Produce is New England's largest purveyor of produce and specialty foods for fine dining establishments
Boston – October 31, 2023 – Vanguard Renewables®, a leading U.S.-based renewable energy company, is pleased to announce that Costa Fruit & Produce, a purveyor of produce and specialty foods based in Massachusetts, has joined the Northeast Regional Chapter of the Farm Powered Strategic Alliance. By becoming a member of this innovative Alliance, Costa joins a growing community of New England and national companies dedicated to eliminating food waste and promoting sustainable practices.
The Farm Powered Strategic Alliance, launched in 2020, is a pre-competitive collaboration that brings together food and beverage manufacturers to share best practices and reduce their environmental impact. Member companies commit to sending their unsalable food waste to be recycled into renewable energy via Farm Powered® anaerobic digestion on regional dairy farms. Vanguard's Farm Powered program aims to both combat climate change and support regional multigenerational dairy farmers.
Costa joins other New England sustainability leaders including New England Natural Bakers, Fancypants Baking Co., Sloop Brewing Co., CFE Seafoods, and 88 Acres as the latest member of this Northeast Regional cohort. Together, these companies are united in their mission to redirect food waste, fight climate change, and contribute to the sustainability of the region's dairy industry.
For more than 75 years, Costa has been serving fine dining establishments throughout New England as a produce and specialty foods purveyor. The Company aspires to be environmentally conscious and strives to reach a balance between business and the environment. Their commitment to making continuous sustainable improvements by continually evaluating their business practices and supporting local agriculture and regenerative and sustainable agriculture practices has set them apart from their competition. Additionally, Costa is a Certified Sustainable Business Leader and is certified by the Sustainable Business Network of Massachusetts (SBN). The SBN is a local organization that works with businesses and the community to build economies that are green, local, and fair.
As a member of this Farm Powered program, Costa will have access to valuable resources and expertise to further enhance their sustainability efforts. By joining forces with other like-minded companies, they will contribute to the circular economy and help build a more resilient and environmentally conscious food and beverage industry in New England.
For more information about the Farm Powered Strategic Alliance, please visit www.vanguardrenewables.com
About Costa Fruit & Produce
A privately owned company, Costa is a produce and specialty foods purveyor serving fine dining establishments throughout New England. In addition to offering a complete line of fresh products that include fresh fruit and produce, dairy, and value-added fresh-cut produce. Costa works closely with local farmers and producers providing a wide variety of local artisan items such as cheese, meats, and hors d'oeuvres to their diverse customer base. Costa is a sustainable business leader certified by the Sustainable Business Network of Massachusetts and has been a recipient of the Boston Green Business Award for their support of local agriculture and green initiatives. For more information, visit www.freshideas.com.