Biogas industry leaders advocate for standardization, facilities streamlining for long-term growth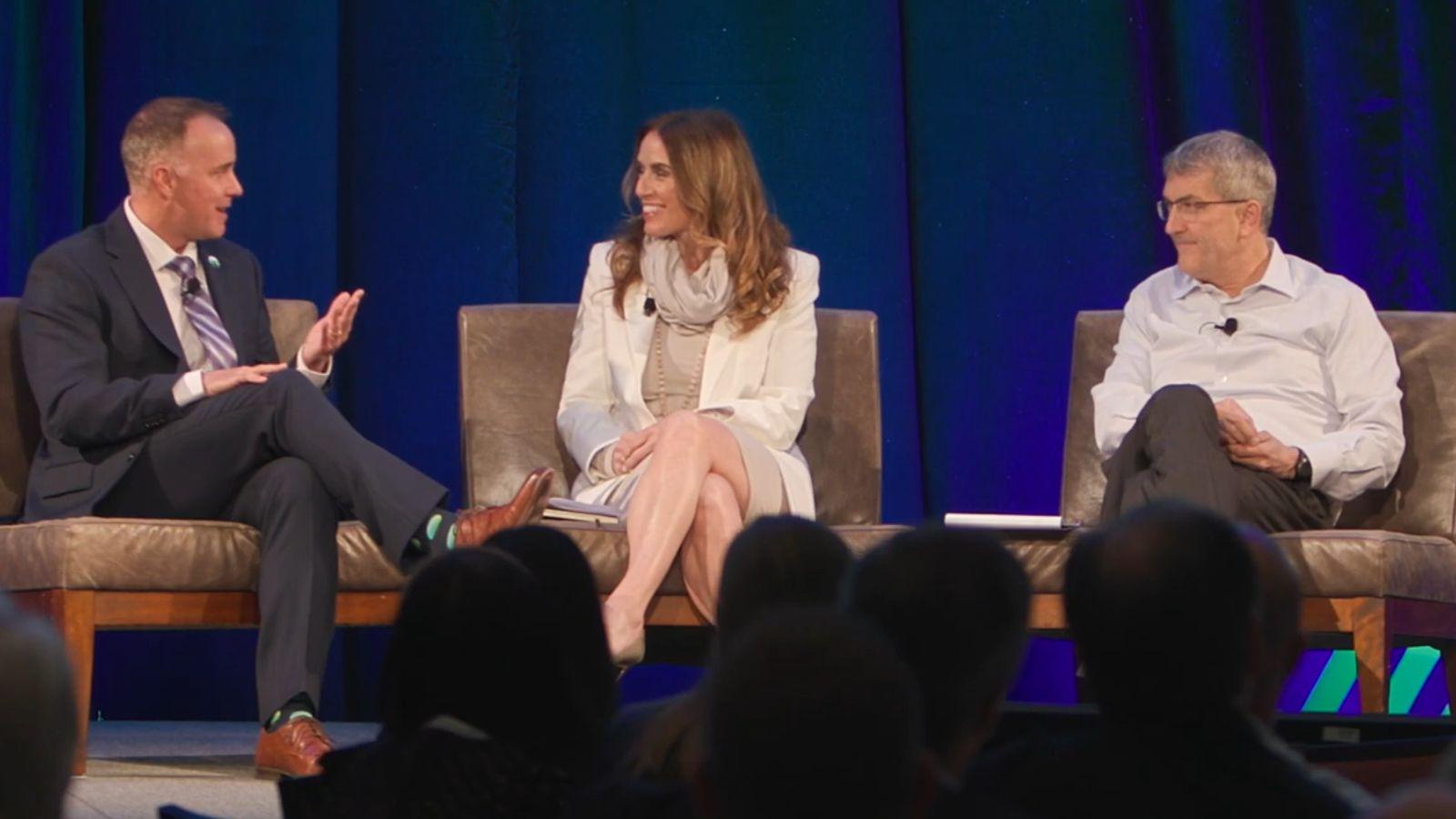 Executives at two major biogas companies said the industry needs to hone its message to investors and streamline its business model in order to play a more significant role in the renewable energy mix of the future.
The comments, made during the keynote at the American Biogas Council's Biogas Americas conference on May 17, addressed the perceived challenges the biogas industry faces as it looks to scale up production in the United States.
Biogas could become a "drop-in fuel" to facilitate a cleaner path to fully renewable energy in the country, but only if infrastructure is scaled up and standardized to become an attractive carbon-negative fuel for investors and grid operators, said Neil Smith, CEO of Vanguard Renewables, during the discussion.
"I think we are losing the battle publicly with 'electrify everything' and I think if we're not careful we could get marginalized," Smith said.
The number of operational RNG projects has grown 47% since 2021 and 20% since 2022, according to data shared by Patrick Serfass, executive director of the ABC. The industry group estimates roughly 2,500 biogas systems are operating in the U.S. today, and is tracking billions of planned investments into both stand-alone food scrap biogas systems and farm waste biogas systems.
Vanguard is charting a dramatic scale-up in its dairy farm-to-RNG business, spurred by a $200 million partnership with Dominion Energy announced in 2019. Smith said the company has 50 agricultural waste anaerobic digesters to refine renewable natural gas under construction, but identifying suppliers for those projects and planning for interoperability remains a challenge.
"We struggle with the 50 tanks we have under construction … We're using different vendors on almost all of them, we're using different technologies on almost all of them, we're having different operational experiences on almost all of them as they come into commission," Smith said. "There's still just a lot to be simplified in the supply chain."
Alexis Glick, North America CEO of Nature Energy, said her company is following a model it previously set in Denmark, where the company was founded and built 12 facilities. Glick was hired by Nature Energy last June to oversee the expansion of its anaerobic digestion business — which takes in biomass from agriculture, industry and households, according to its website — into the U.S. and Canadian markets.
To do so, Glick said Nature Energy is identifying geographies with multiple development opportunities and planning ahead at the portfolio level rather than pursuing individual projects. Glick said she's also a proponent of public-private partnerships and joint development agreements that can accelerate the buildout of such projects.
Smith said achieving the same scale will be trickier in the United States than it is in Europe, where goals set by the RePowerEU plan have enabled biogas producers to quickly ramp up production. He and Glick agreed on shifting messaging to get there. By creating a clear narrative around biogas' negative carbon intensity potential and highlighting the role biogas plays in addressing waste, energy security and evolving ESG needs, the industry can attract greater investment, they said.
Glick said there is positive regulatory momentum in the United States. She called the Inflation Reduction Act the "largest down payment for biogas in American history" and said the Securities and Exchange Commission's proposed climate disclosure rules could push major corporations toward industries like biogas that can offer emissions reduction opportunities.
"That's one of the best things that could happen to this industry," Glick said. "That stakeholder capitalism is going to support this industry's growth."
Additional challenges remain on the horizon. Smith said inflation could already be rendering biogas development pro formas outdated, and he said the absence of a widely agreed upon metric for carbon intensity in the United States could further hamper development.
Smith said the 2030s could be the decade when biogas becomes a commoditized market, but only if the industry is able to address those challenges.